PrestaShop is a shop system for small and medium-sized companies but is also suitable and scalable for larger demands.
One reason why so many start-ups and small shop owners choose PrestaShop is the ease of incorporation.
Inspite the remarkable functionality of PrestaShop, the developers have managed to make the back office (admin area) very user-friendly.
This way even inexperienced shop owners get along with the system very quickly.
The

eps

payment system enables the guaranteed payment processing of your web shop products and services on the Austrian as well as on the German market - without much technical effort. If your customer pays via eps you will receive an immediate payment confirmation.
Preparation: Dowload and extract the installation file
Files:
Prestashop 1.7.x - eps-Überweisung Payment Modul 1.0.1

With the eps-Überweisung module, integrating the eps bank transfer payment system into your Prestashop installation has become easier than ever.




The module is supported from Prestashop version 1.7.x.

Older Prestahshop versions are currently not supported.



Installation guideline
GNU/GPL 2020-01-20 331.62 KB 11,952
Download
Installation guideline:
Log in to the admin area.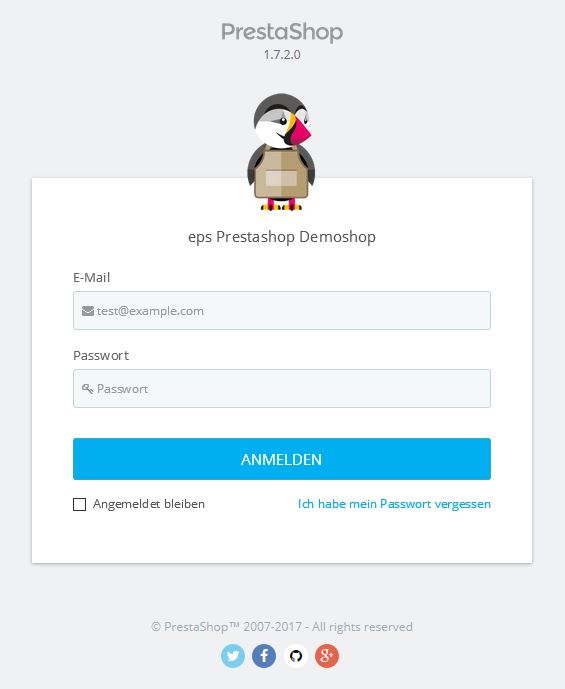 After logging in, click on the menu item
Module
in the left menu
.
The module management page opens.

Click on the button MODULE UPLOAD in the upper right part of the page.


Drag the zip file into the window, or click on the link to select a file.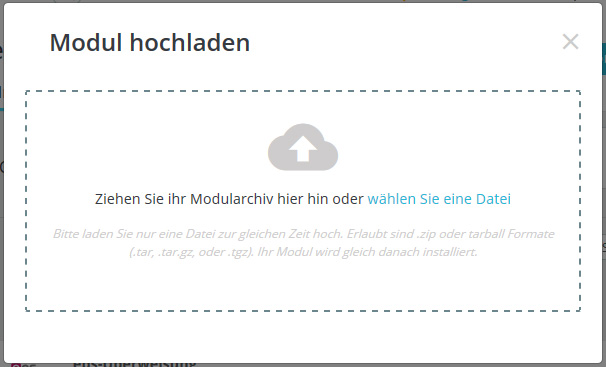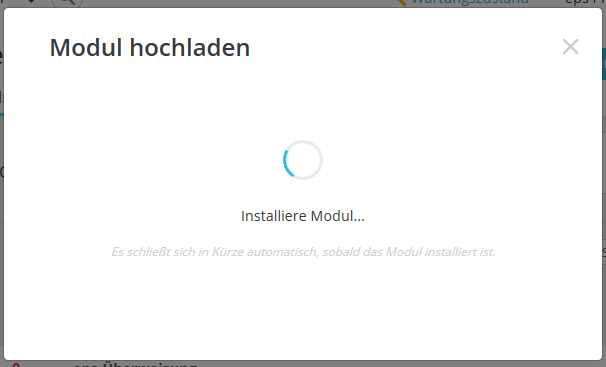 After installation you can enter your merchant credentials.

Click Settings button to get to the module settings page.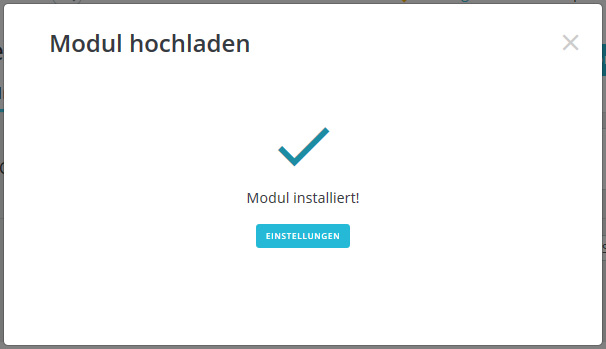 If you want to test the module and also have the merchant cre3dentials for the test environment, select the option YES in test mode.
If you want to accept real transactions, select the NO option and enter the merchant data you have received from your acquirer.
Click Save to complete the module configuration.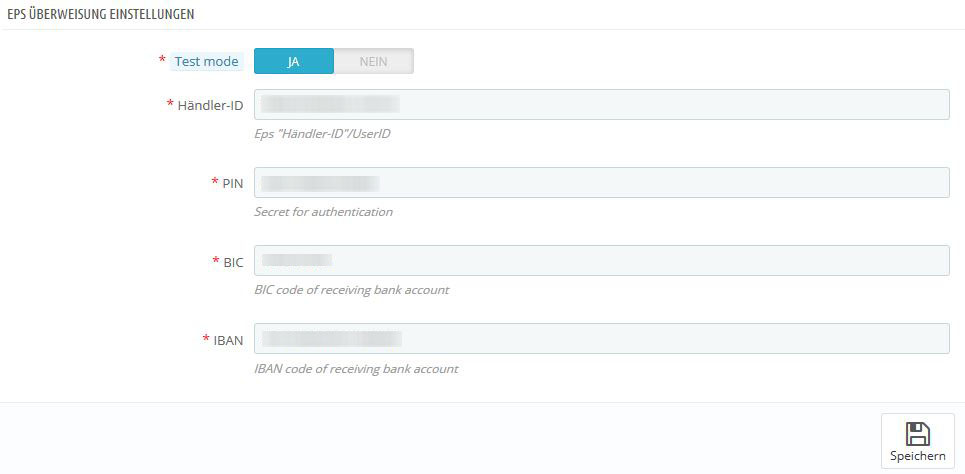 The eps-Überweisung module is always visible on the module management page in the Installed Modules tab. To update the merchant data, click on the Settings link.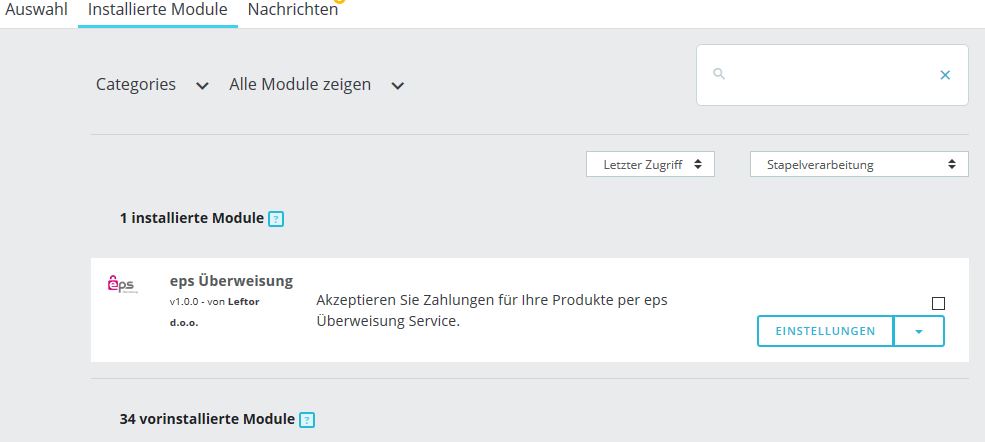 Note: We also offer you the possibility to test the eps-transfer module installation (test mode) without having to make real transactions.

For more information, please contact us by filling out the Support-Form.